6/17 & 6/18 Guest Chef Dinner | Gregory Gourdet
June 17, 2021 until June 18, 2021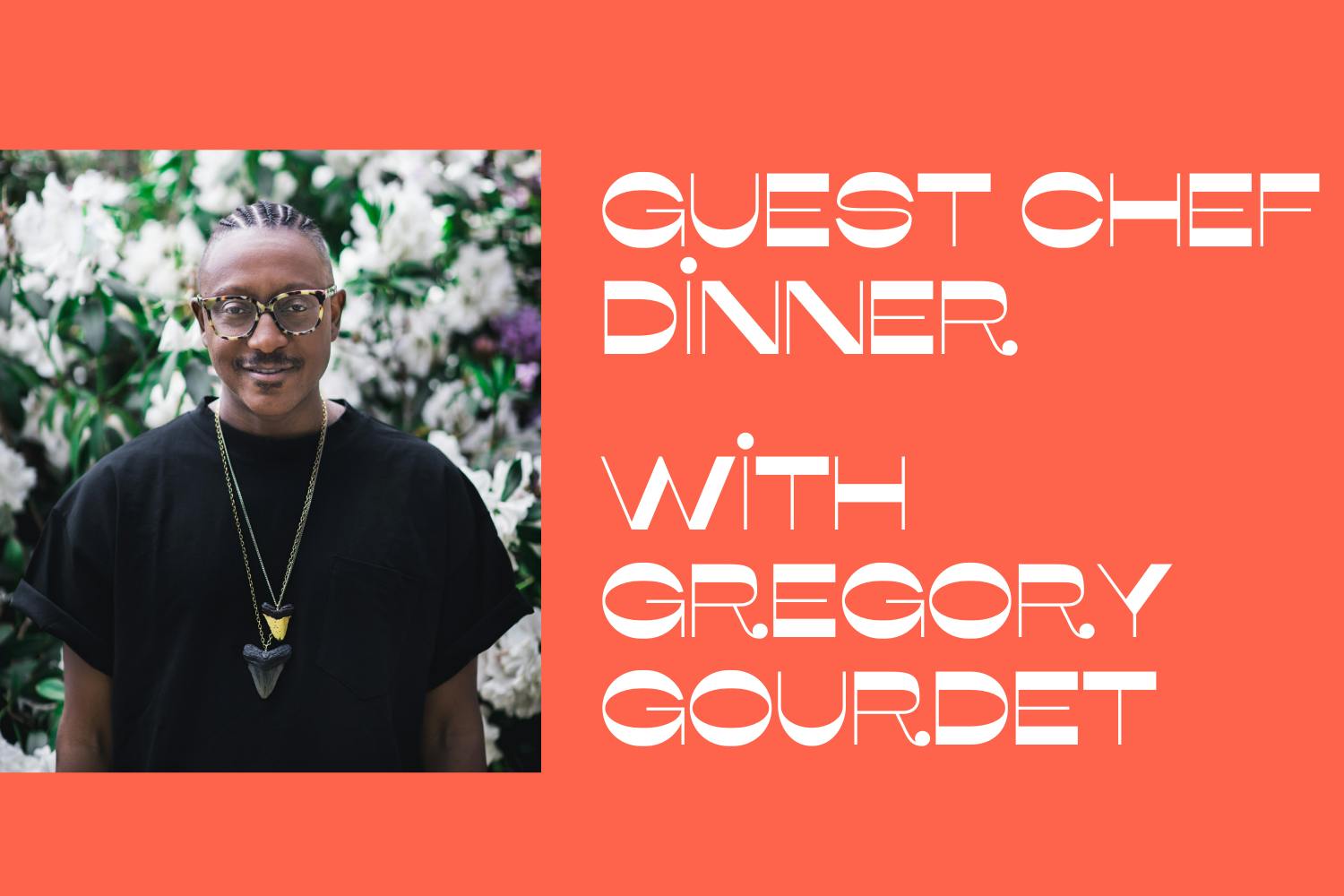 We're thrilled to bring back our Guest Chef Series dinner at Frasca! This June, we're humbled to host Chef Gregory Gourdet at Frasca for one night! Chef Gregory is the culinary mastermind from Portland, OR, most recently ending a 10 year run as the Executive Chef and Culinary Director for Departure Restaurant + Lounge, where he paired local ingredients with the bold flavors and traditions of Japan, China, Thailand, Vietnam, and Korea to create modern Asian fare.

A James Beard Award nominee and native New Yorker from Queens, Gourdet honed his culinary skills within celebrity chef Jean-Georges Vongerichten's restaurant dynasty.

In 2008, Gourdet arrived in Portland. In 2010, he took the reins at Departure, quickly gaining praise for his innovative dishes. In 2013, Gourdet was named Chef of the Year by the Oregon Department of Agriculture. He was dubbed Eater Portland's Chef of the Year in 2014. In 2015, his fame skyrocketed as he earned runner up in Bravo's Top Chef Season 12, the same year he was first named a semifinalist by the James Beard Foundation for Best Chef: Northwest. Gourdet has played an integral role in Portland's culinary boom over the past decade.

After much acclaim, he went on to open the second location of Departure in Denver in the summer of 2016. In 2018, he was again named a semifinalist by the James Beard Foundation for Best Chef: Northwest. The same year, Gourdet appeared on Food Network's Iron Chef Showdown. In 2020 he competed on Bravo's Top Chef All Star Season 17, again ending as a finalist. The same year he received his first James Beard nomination for Best Chef Northwest & Pacific. In 2021 he was a guest judge on Top Chef Portland.

A self proclaimed health freak and avid runner, Gourdet views food as nourishment, finding creative ways to mitigate food waste and utilize ingredients fully from root to stem. His mindful life approach shines through in his cooking, as he offers diners dishes that allow freshness, seasonality, and bold, alternative ingredients to star on the plate.

Gourdet is a global chef that finds inspiration from every culture he has been touched by. He is most recently inspired by his Haitian heritage and looks forward to bringing Haitian cuisine into the American spotlight at his developing wood fired concept Kann Restaurant which is slated to open in 2022. The restaurant will be Haitian cuisine focused but also honor the seasons, local ingredients and other global POC cuisines in a healthy and sustainable way.

For this dinner, Chef Gregory will be preparing dishes from his cookbook, "Everyone's Table: Global Recipes for Modern Health".
MENU
Chilled Asparagus & Leek Soup, Pea, Pickled Cucumber
Slow Cooked Salmon, Jerk Plantain, Sos Ti Malice
Thai Muslin Style Beef Curry, Cauliflower-Cashew Puree
Coconut Custard, Strawberry Jam, Rhubarb, Cake Crumble, Soursop Sorbet
*Menu is Dairy Free & Gluten Free
Price: $145.00 per person, includes menu & signed copy of "Everyone's Table"
Chef Gregory has curated incredible zero proof pairings with each dish, and of course, our team will be offering an accompanying wine flight as well.
Book Now