Main content starts here, tab to start navigating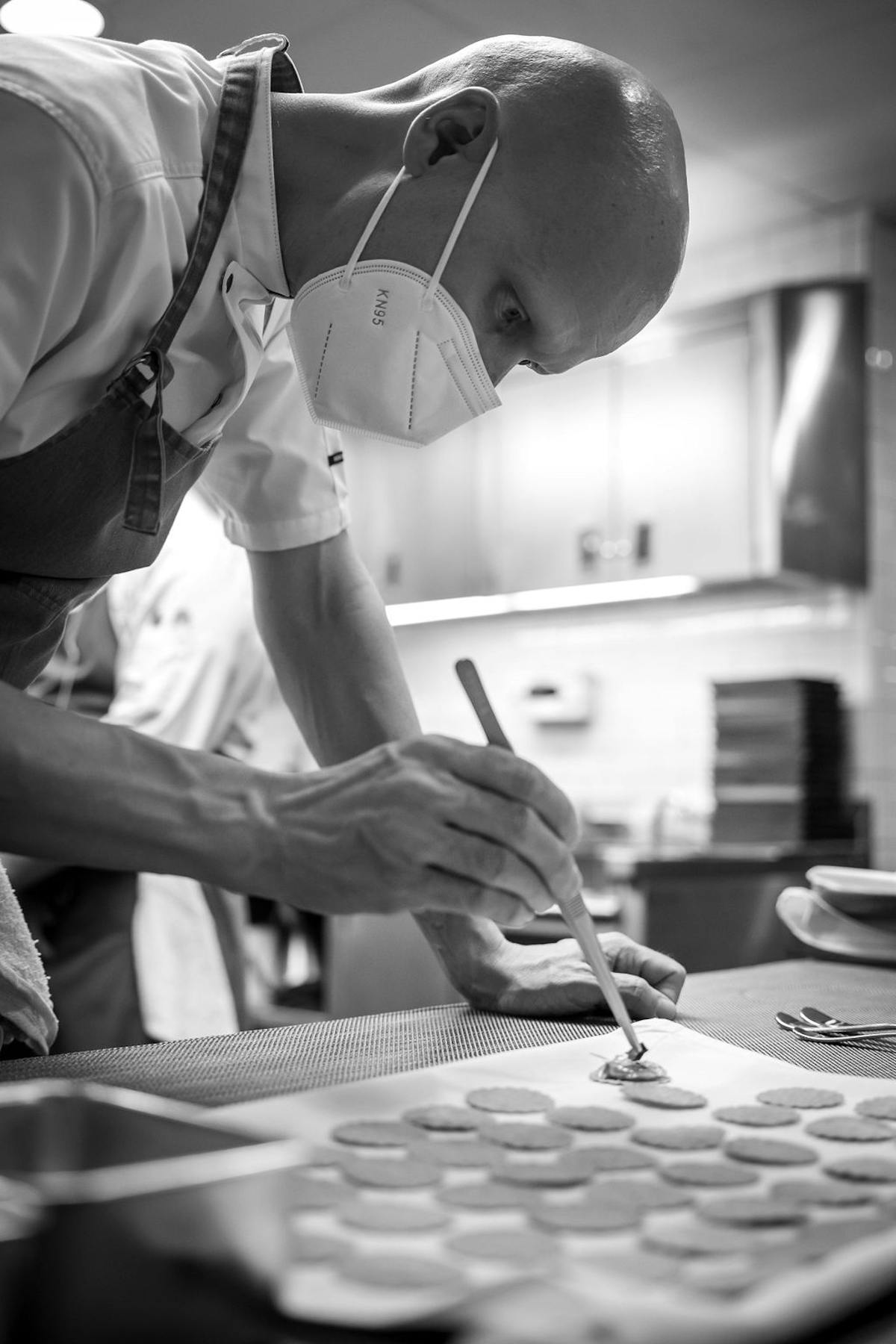 Rob Hurd
Executive Chef
It seems that Rob Hurd was destined to lead the kitchen at Frasca Food and Wine. Rob's culinary career started at just 15 years old in his native Michigan. Originally intending to join the front of house, during his first day of work as a busboy, he was tasked with helping out in the kitchen instead. He immediately put on an apron, and never looked back.
After becoming an Executive Chef at 21, he soon packed a few bags and headed to France to expand his culinary horizons. After a year in Paris, Rob moved back to the U.S. and in 2004, began working at Daniel Boulud's esteemed db bistro moderne in New York City. Coincidentally, Rob and Eduardo Valle Lobo, his now-colleague and Frasca Hospitality Group's Culinary Director, worked at db bistro moderne at the same time. Rob then ventured west and spent the next 13 years working in Northern California, including as Chef de Cuisine of xyz at the W Hotel (San Francisco), Chef de Cuisine of Brix (Napa Valley) and Executive Chef of MVBW (Mill Valley).
Rob reconnected with Valle Lobo and joined Frasca Hospitality Group in January 2020 as a Sous Chef at Frasca Food and Wine until the pandemic shuttered dining in March. When restaurants were able to reopen, Rob joined the Tavernetta team and in May 2021, he was appointed Executive Chef of Frasca Food and Wine, completing the circle that started years before.
Growing up on an island in Michigan, Rob was surrounded by nature and learned first-hand how the terroir of soil and water affect the taste of ingredients. These roots, coupled with over a decade working and cooking with the bounty of Northern California's farmers and purveyors, have helped inform Rob's culinary philosophy to listen to what the food is telling you, honor nature, and keep it simple.