Main content starts here, tab to start navigating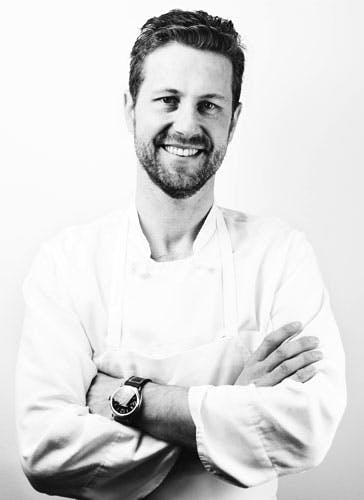 Lachlan Mackinnon-Patterson
Founder
Lachlan Mackinnon-Patterson began his celebrated culinary career at the Old Warson Country Club in St. Louis, Missouri. In 1999, he moved to Paris to obtain his Certificate d'Aptitude Professionnelle at the renowned Ecole Gregoire-Ferrandi. He then went on to apprentice under Benoit Guichard at the famed Jamin, a two-star Michelin restaurant praised for its classic French cuisine. Mackinnon Patterson continued to hone his culinary skills working with chef/owner Guy Guilloux at La Taupiniere in Pont Aven, Brittany. After moving back to the U.S. in 2001, he worked at The French Laundry, Thomas Keller's renowned restaurant in Yountville, California. It was there that he met his current business partner, Master Sommelier Bobby Stuckey.
With the vision of opening a neighborhood restaurant reminiscent of the Italian frascas they had visited in Friuli-Venezia Giulia, Mackinnon Patterson and Stuckey opened their first restaurant, Frasca Food and Wine, in August 2004 in Boulder, CO. Having researched and traveled throughout Italy many times, both were deeply inspired by this region in particular — the international influences of its cuisine, the profusion of local ingredients in its rustic yet elegant dishes, its passionate relationship between food and wine, and the gracious hospitality of the locals.
Mackinnon Patterson's food is heralded by many as the best in Colorado, and he's earned several awards for his inventive menu, including: Food & Wine Magazine's Best New Chefs 2005; James Beard Foundation Award's Best Chef: Southwest, 2008; and a season competing on BRAVO's Top Chef Masters. In 2010, 2011 and 2012, Frasca Food and Wine was nominated for the James Beard Foundation Award for Outstanding Wine Service in America, winning the prestigious award in 2013.