Main content starts here, tab to start navigating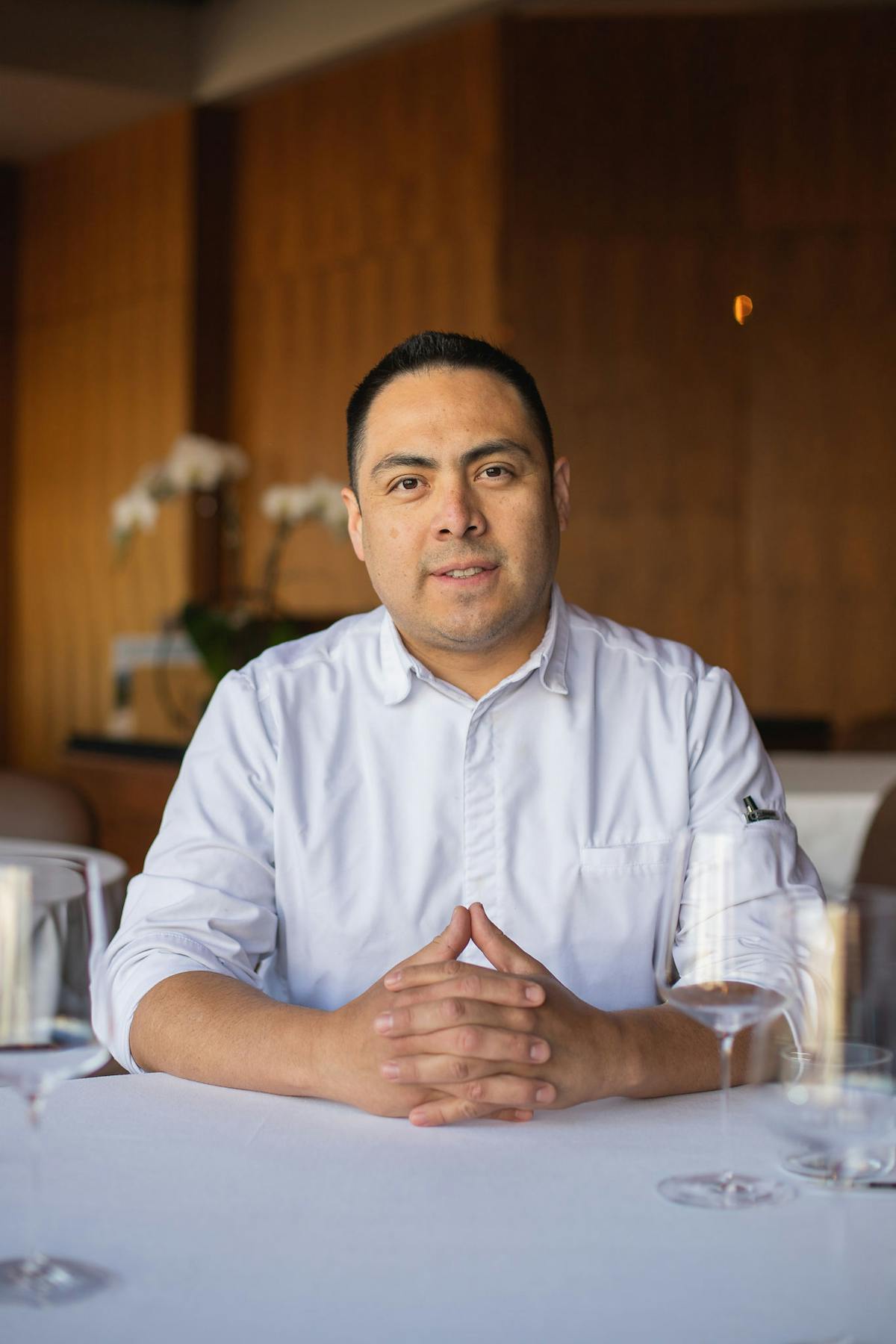 Alberto Hernandez
Executive Pastry Chef
Alberto grew up in Atotonilco de Tula, Mexico. Always interested in food, he studied gastronomy during his college years (2004-2009) at Universidad Claustro de Sor Juana. Following college, Alberto taught at Colegio de GastronomÍa del Sureste SCP. There, he started the pastry program and spent 2 years teaching students both pastry and other cooking cuisines and basics. In 2012, Alberto moved to Bergamo, Italy to work in his first Michelin-starred restaurant at San Martino Treviglio, where he dove into Italian cuisine. Alberto then moved to Biarritz, France to stage in pastry and learn the details of French pastry. Alberto next found himself in Lasarte, Spain where he worked at Martin Berasategui, dabbling in both savory and pastry.

After his travels through Europe, Alberto came to the United States and began working in Washington, DC. From there, Alberto headed San Francisco, where he worked under Dominique Crenn and Juan Contreras at Atelier Crenn as the Pastry Sous Chef. Alberto and his wife, Halie, decided to get away from the city and headed to Boulder, where he is the Executive Pastry Chef for Frasca Food and Wine.
Chef Alberto's philosophy circles around connecting the savory to the sweet. Rather than a stand alone course, Alberto's desserts could be thought of as an extension of the savory meal - a comma rather than a period.