Main content starts here, tab to start navigating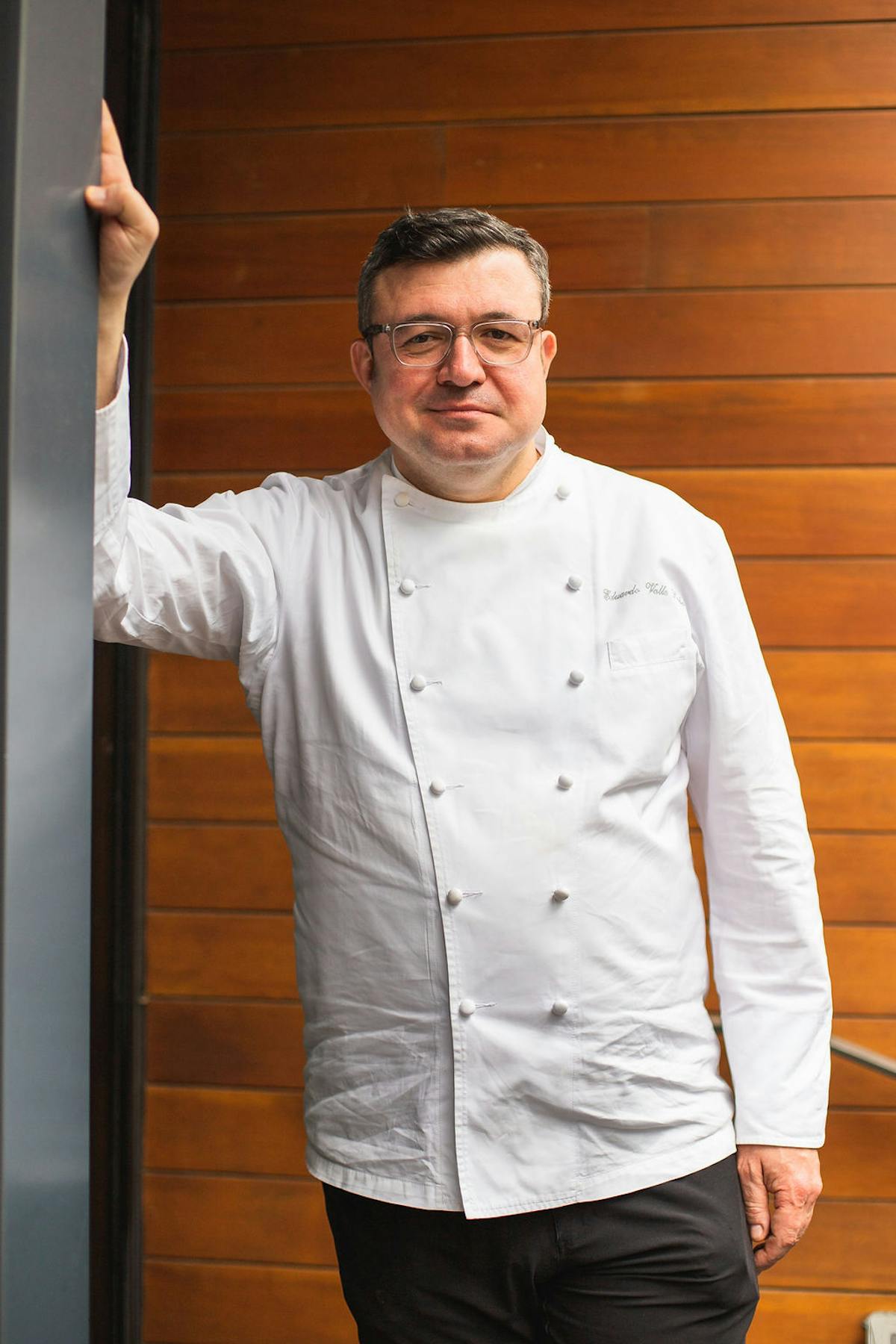 Eduardo Valle Lobo
Culinary Director
Born in Madrid, Spain, Eduardo began his appreciation for food through his moms home cooking, and equally from his dads home cooking rooted in Huelva, located in the south of Spain. He learned about the purity of ingredients, tradition, and the beauty of simplicity by watching them cook and by eating some amazing meals. Their soulfulness and love could be tasted with each bite. Ultimately, this is what he wants to evoke through his cooking today.

Eduardo started working in Madrid at the historical German restaurant Horcher where he learned traditional recipes and fabrication of game. He then moved to Garmisch Partenkirchnen, Germany at a 5-star hotel Alps to further his knowledge on game and butchery. Yearning to expand his culinary repertoire, he moved to London to Zuma restaurant. After a year and half, he moved to NYC, starting at La Caravelle, DB Bistro Moderne, then 4 years at Del Posto restaurant, which received 4-stars in the New York Times during his tenure as Executive sous chef. He was then asked to open Orsone Ristorante in Cividale del Friuli, Italy, Joe and Lidia Bastianich's first European outpost as Executive Chef, which was included in Michelin Guide Italia, Identita Golose, Gambero Rosso, Espresso Guide, and numerous Italian and international publications.
Today, he serves as Frasca Hospitality Group's Culinary Director.