Main content starts here, tab to start navigating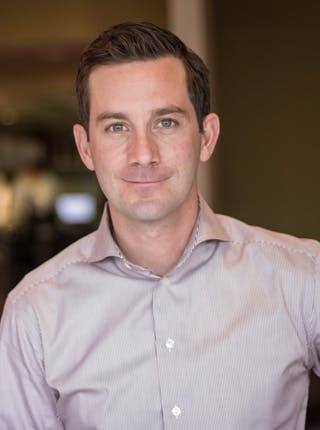 Peter Hoglund
Director of Operations & Partner
Peter has worked at Frasca Hospitality Group since 2010, starting in the front of house at Frasca Food and Wine as a glass polisher - the position where every Frasca employee begins their journey. Peter became the General Manager of Frasca Food and Wine in 2012, leading the team through a time of significant growth. In 2015, he became a partner with Bobby and Lachlan.
Peter's primary role is overseeing new projects & restaurant concepts, while working closely with our Director of Finance on each restaurant's financials and helps create better systems for the company as a whole.
In the fall of 2017, Peter, along with partners Bobby Stuckey, Lachlan Mackinnon-Patterson and Continuum Partners' Mark Falcone, opened Tavernetta in Denver's Union Station neighborhood. Located directly off the Union Station train platform, Tavernetta is inspired by Italy's vast culinary traditions, with a menu that celebrates authentic regional classics from across the entire country in an approachable and welcoming environment. Like Frasca Food and Wine and Pizzeria Locale Boulder, hospitality is at the forefront of the Tavernetta experience.
Frasca Food and Wine celebrated 15 years in 2019 and the same year won the 2019 James Beard Foundation Award for Outstanding Service. In December 2019, Peter and team opened Sunday Vinyl, a European wine bar & restaurant, adjacent to Tavernetta in downtown Denver.